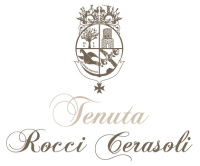 T
he harmony and colors of Salento that you have always imagined will inebriate your senses from the very first moment you arrive at Tenuta Rocci Cerasoli. You will feel wrapped in a welcome hug as soon as you walk through the threshold. You will feel a sensation of lightness and your eyes will be lost in the Salento countryside. Five, ten, one hundred? How many colors can you behold? The red of the earth, the green of the cultivated fields, the yellow and white of the estate and the lanes, the blue of the sky that will make you feel like you couldn't possibly be more alive. These are the colors that will be painted on the canvas of your vacation!
On the first floor of the Palace, after crossing the grand common hall and a welcoming corridor, you can enter the elegant Suite. Large spaces, frescoed walls, two large windows overlooking the pool and green spaces and a spacious bathroom completed by a whirlpool bath.
Elegant, bright and comfortable, the rooms on the first floor of the building will welcome you and give you a relaxing experience. Time will pass slowly, allowing you to dwell on the details, your rest will be deep and shrouded in silence, your awakenings sweet with the colors and scents of Salento just outside the window.
Guest House & Natural Suite
Behind the clear infinity pool, there are 6 independent guest houses designed for guests who prefer a holiday dedicated to independence and 6 "Natural suites" for those who do not want to give up on style and comfort.
I
magine an escape from everyday life and - at the same time - welcome a new one in Tenuta Rocci Cerasoli. A place that we have carefully tended to in every detail to make you feel at home. Our staff will be happy to welcome and accompany you with discretion in the discovery of all the services we can offer you. All you have to do is make a wish and we will do everything to be able to fulfill it.
The novelties at Tenuta Rocci come from the dream of giving you slow and relaxing moments for a perfect vacation. However, beautiful things need time to be accomplished and we will dedicate the time that it takes to create something magical.

In the coming months we will equip other areas of our estate to create new spaces designed to further enrich your stay experience.

Please come back and visit us for all the updates.
W
hat you will experience is not a simple stay but an intense and profound experience that retraces the tradition of Salento life and that will remain in your heart. An original and unique piece of our land is waiting for you to make you live the vacation of your dreams. In the warmth of the purest and most authentic nature, which will welcome and give you feelings of inner peace and tranquility, you will feel at home. In the warm and familiar embrace of our staff - always ready to assist you and make you live experiences that will be the best memories of your trip - you will feel at home. In that feeling of well-being and total relaxation, thanks to a swim in the pool or the flavors of a typically Salento dinner, you will feel at home.
No posts were found for provided query parameters.